&nbsp
How to Get Your Skin Wedding-Ready in Just 3 Months
At Allure, we're here for you to make your skincare goals a reality, no matter what they are. And if you're a bride-to-be, bridesmaid, or wedding attendee this summer or fall, you've probably got plenty of those goals to go around to make sure everyone who sees you is wowed by your glow. (And even if you're not a bride, who doesn't want the confidence of smooth, radiant skin for a big event?) Kelly's compiled her best bridal skin care tips to help you look gorgeous for one of the most important events in your life.
Schedule Your FREE Consultation and Ask About Getting Up to 20% Off Your Plan!
When you've decided to get your bridal skin care plan on the books, all you have to do is call Kelly at (417) 720 1672 to schedule your FREE consultation. Kelly will talk with you and assess what your unique skin needs to get wedding-ready. She'll also get you up to speed on how our Allure membership club can save you up to 20% off your plan, which could be hundreds in savings!
3 Months Before: Brighten & Exfoliate with a Chemical Peel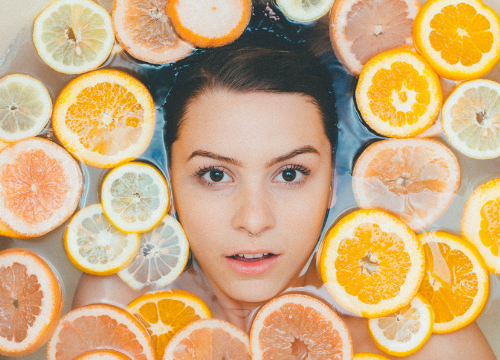 Kelly recommends starting your wedding regimen with a chemical peel about three months out from the big day. Chemical peels are great for healing stress-related breakouts, exfoliating dull, tired skin, and making skin smoother. By getting your peel months in advance, you'll give your skin more than enough time to recover and take on a fresh, healthy glow. Plus, it'll allow your other bridal skin care treatments (like microneedling!) really get down to business.
WHY YOU'LL LOVE YOUR RESULTS
Depending on the depth of peel you get at Allure (we offer light, medium, and deep peels), your skin will take anywhere from three to ten days to fully recover from some redness and flakiness. As your skin returns to normal, the dead skin cells will peel off to reveal softer, brighter skin. Plus, dark spots and scars will be less noticeable.
Schedule your FREE consultation now to sit down with Kelly and find out which type of peel is best for your skin.
2 Months Before: Tighten & Smooth with Microneedling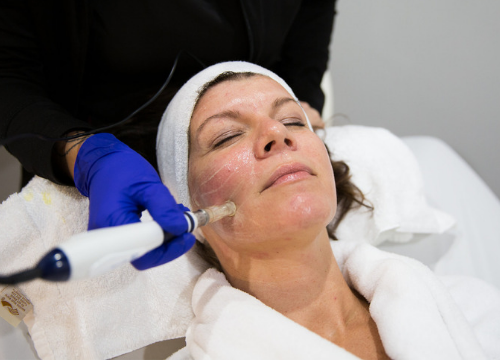 After your skin has had time to recover from your chemical peel, Kelly recommends scheduling at least one microneedling session about two months before your wedding. Kelly typically likes to schedule microneedling sessions at least a month apart. That way, if your free consultation reveals that your skin might benefit from more than one session, you'll have plenty of time to get in more than one.
WHY YOU'LL LOVE YOUR RESULTS
Apart from a little bit of swelling and redness, the effects of microneedling can be seen almost immediately after your treatment is over. Just one or two microneedling sessions can minimize pore size, reduce the appearance of fine lines and wrinkles, and even make your skin a little tighter.
2 Weeks Before: Get Head-to-Toe Gorgeous with Botox®, Babyfoot, and jane iredale Makeup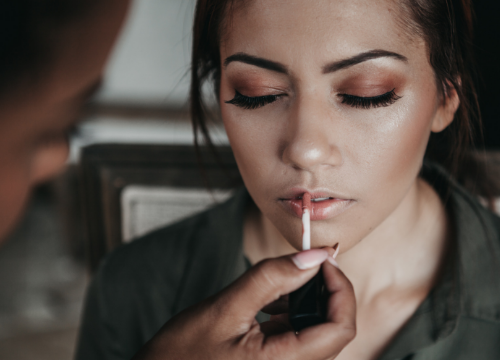 When your wedding is about two weeks away, Kelly has three quick and easy recommendations to give you a head-to-toe glow.
Botox®
Even women in their 20s have the beginnings of crow's feet, laugh lines, and forehead wrinkles. But no matter what age you are, Botox is a fast and virtually painless way to minimize the appearance of fine lines and wrinkles and give you a well-rested look that helps your smile stand out even more. Best of all, it lasts about six months, so you'll get to enjoy your results for a long time after the festivities are over.
Babyfoot
Kelly also loves recommending Babyfoot for brides and anyone planning to wear heels or wedges to a big event. "Rough, cracked-looking heels just make you want to hide your feet, but Babyfoot removes all that dead skin," says Kelly. "All you have to do is wear the Babyfoot boots for an hour, which you can do while you watch TV and relax. Then after a week or so, you'll have perfectly soft, smooth feet."
jane iredale
When you stop by Allure, you'll want to check out our selection of jane iredale's mineral-based makeup and pick out a look that won't irritate your skin. Kelly can help you try on palettes that compliment your skin tone and look great with your outfit. Perfecting your day-of makeup look? Done.
TREAT THE BRIDAL SQUAD TO A BOTOX® PARTY.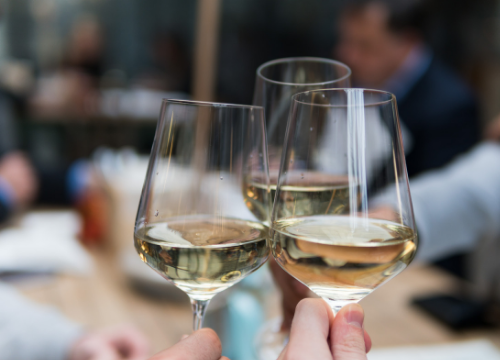 You read that right—we offer Botox parties! You can bring your wedding crew to us or we can set up the party where you are. No matter where your party's at, all you have to do is sit back and enjoy quality time with your girls and a group discount on the price per unit of Botox. We'll bring the champagne.
 The Day Before: Sneak In Time for a B12 Shot
When the big day is almost here (finally!), you'll need a clear head to balance out your excitement and plenty of energy to get through the day. At just $25 per shot, B12 is a perfect way to give your body and brain a natural boost that lasts. It's 100% worth scheduling a quick appointment the day before, or even the morning of. You'll thank us later.
We can help your body get wedding-ready, too.
Kelly's bridal skin care plan covers all the essentials so you have the gorgeous glow you've always wanted. But if your wedding-ready goals include tightening up your midsection, the Vanquish treatment can help you lose stubborn inches in a matter of weeks or months. Vanquish works by using heat to safely target and melt fat cells and dissolve them. Each Vanquish session takes an hour or less and is so comfortable, Kelly's clients tend to doze off while the treatment works its magic.
You can book a 100% free consultation for Vanquish to see how it can help you rock the dress of your dreams or just give you the confidence boost you deserve. All you have to do is call Kelly and book an appointment. Don't forget to ask her how you can get 20% off your Vanquish package!