The Vanquish Treatment
If you find yourself dreaming about tightening up your midsection without the expense and invasiveness of treatments like liposuction, you don't have to subject yourself to wishful thinking—you can find confidence in a new version of your already beautiful self with the Vanquish treatment, which helps safely trim inches with NO recovery time, NO pain or bruising, and little to no risk of side effects.
How does it work?
Vanquish's proven, FDA-approved technology selectively heats stubborn cells just enough to allow for them to break down and transform into waste, which your body then begins to naturally flush away. The process is painless and the treatment so relaxing that our clients often nap through it. Best of all, the results can be seen in days, not weeks or months. Vanquish treats the entire midsection in the least amount of treatments and the shortest amount of time with plenty of other benefits, too:
No needles or anesthesia required
Little risk of side effects
Treatments can be performed in less than an hour
No downtime between treatments
Experience results as soon as the first few sessions
Pricing
Core, including front and back plus Exilis on belly: $710.00 per session
Call us today to schedule your completely free consultation to find out how Vanquish's fat-melting treatment can make a difference for your confidence.
Read Our Vanquish Blog Posts
Vanquish Vs. Liposuction
Do you want the downtime, pain and invasiveness of liposuction surgery? Or do you want to let the Vanquish device do its work, and get back to your daily routine as soon as it's finished?
Liz's Vanquish Success Story
"I would definitely recommend the treatment.  It truly is an amazing process." Learn more about why Liz chose the Vanquish treatment based on its science-backed technology.
Why Start Vanquish in the Winter?
You'll need to wait at least a week between treatment sessions, so if you start your Vanquish plan in the winter, you could start seeing dramatic results in treated areas by spring at the earliest.
Before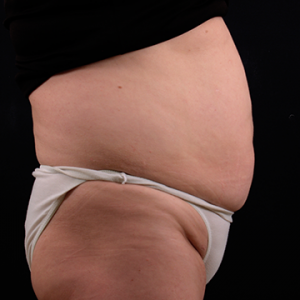 After
*Individual Results Will Vary
Body Sculpting
Allure Medical Spa is proud to introduce Exilis Elite, the latest innovation and solution to target problem areas for women and men. Exilis Elite features all the benefits of the Exilis device but delivers improved results in half the time and number of treatments. Exilis is a safe and effective body contouring and skin tightening device that uses the latest advances in radio frequency aesthetic treatment. High frequency radio waves produce a 1-2 punch to the stubborn fat cells, causing them to shrink and dissolve. Along with the benefit of fat dissolving, collagen is stimulated and strengthened while loose skin is tightened.
Pricing
Lower face and neck: $400.00 per session
Thighs: $300.00 per session
Body: $300 per session
Arms: $250.00 per session
Neck: $250.00 per session
Upper and lower eyes: $200.00 per session
Lower face: $200.00 per session
Before
After
*Individual Results Will Vary
HCG Rapid Weight Loss
Benefits of our HCG Program:
Rapid Weight Loss*
Physician supervised for your safety
Targets "problem" fat around your abdomen, hips and thighs
Resents your metabolism to help maintain your weight loss
Reduces your appetite
We use only pharmaceutical strength hCG
For successful, long-term weight control, a weight loss program must focus on your overall health, not just taking a pill or eating special food. In a medically supervised weight loss program, you'll have an expert working side by side with you to help you reach your goals. Specially trained medical weight loss professionals will assess your health and medical issues to develop a weight loss plan specifically for you. Depending on your personal needs and goals, you may receive prescription medications and supplements, as well as weight loss consultations and nutrition and exercise counseling.
Pricing
HCC rapid weight loss is an estimated $550 per session and includes the following:
consultation
lab work
HCG medication
five B12 injections
followup visit
Before
After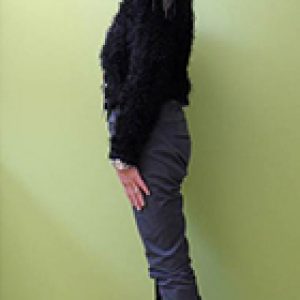 *Individual results will vary