&nbsp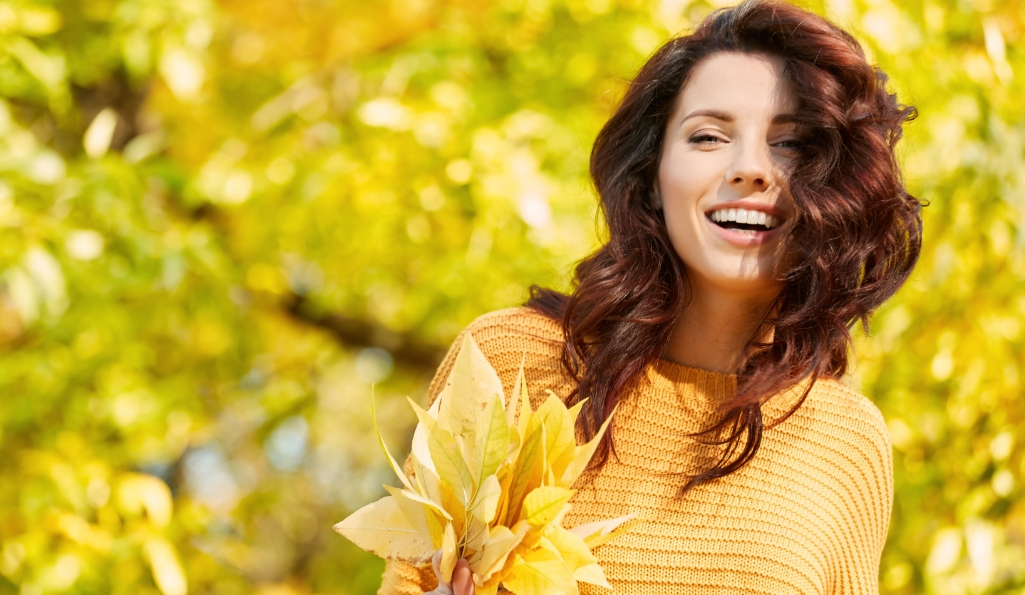 Fall is the perfect time of year to get a chemical peel. These are the questions you should ask before you get one.
Summer's almost over, and you probably soaked up every minute of it. But even if you never left the house without your SPF and sunglasses on, UV rays definitely still took their toll on your skin. If you've noticed a few more fine lines, dark spots, or bigger pores, that summertime sun is probably to blame. Luckily, that damage can be repaired with a chemical peel.
If you're committed to a good skin care regimen, it's time to think about scheduling an appointment for a chemical peel with Kelly. The common questions about chemical peels we've answered in this post will get you on the fast track to smooth, glowing, more youthful skin—just in time for sweater weather!
WHY SHOULDN'T I GET CHEMICAL PEELS DURING THE SUMMER?
If you get a chemical peel during the summer, you'll run the risk of undoing the benefits of your peel, especially if you get right back out in the sun. Your skin needs plenty of time to heal from an intensive treatment like a chemical peel. That's why Kelly doesn't offer chemical peels during the summer months at all.
WHY IS FALL THE PERFECT TIME TO GET A CHEMICAL PEEL?
Waiting for cooler months to come around will help ensure you get the best possible results from your treatment, especially because you won't be as tempted to spend your weekend soaking up the sun after getting a peel. Plus, at the end of the summer, your skin will really be ready for some rejuvenation.
HOW DO CHEMICAL PEELS WORK?
Chemical peels work by breaking down damage on the top layers of your skin, which is primarily where fine lines, wrinkles, and dark spots wreak havoc. During the treatment, you might feel a slight stinging or tingly sensation, but you can go about your day as soon as the treatment is over.
WHAT ARE THE AFTER-EFFECTS OF A CHEMICAL PEEL?
After your chemical peel treatment is done, Kelly will make sure you know exactly what to expect while your skin recovers. It's normal to experience a few days of redness, dryness, and flakiness while your skin turns over new cells, so getting a chemical peel on a Friday or going into a long weekend will help you save a little face. (See what we did there?)
HOW DO I KNOW WHAT KIND OF CHEMICAL PEEL IS RIGHT FOR ME?
When you come in to see Kelly for your completely free consultation, she'll assess the type of chemical peel your skin needs based on how much damage you're working with. Your skin might do just fine with a lighter peel (especially if you get them regularly), or you might see better results with a deeper peel.
One thing's for sure, though: chemical peels are a great skin care treatment for most people of any ages, especially if you love having fun in the sun.
HOW MUCH SHOULD I PLAN TO SPEND ON MY CHEMICAL PEEL?
At Allure, peels cost anywhere between $120 and $300 depending on the depth of peel you need. Remember, Kelly will make a great recommendation for your skin when you come in for your consultation.
If you want to save money on your peel, ask Kelly about a club membership that can save you up to 20% for every treatment you get at Allure for a year. That's 20% off your chemical peel and other services like Vanquish or microneedling!
CALL NOW TO BOOK YOUR FREE CONSULTATION.
We know you won't trust just anyone with your beautiful skin. That's why we offer completely free consultations so Kelly can show you real results from other clients, talk you through the chemical peel process, and let you know exactly what to expect. All you have to do is book!